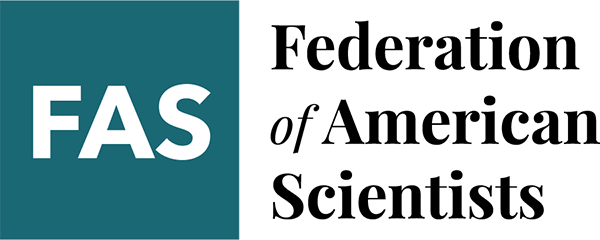 The Nuclear Information Project at the Federation of American Scientists provides the public with reliable information about the status and trends of the nuclear weapons arsenals of the world's nuclear-armed countries.
The project, which according to the Washington Post is "one of the most widely sourced agencies for nuclear warhead counts," uses open sources such as official documents, testimonies, previously undisclosed information obtained through the Freedom of Information Act, as well as independent analysis of commercial satellite imagery as the basis for developing the best available unclassified estimates of the status and trends of nuclear weapons worldwide.
The project also conducts analysis of the role of nuclear weapons and provides recommendations for responsibly reducing the numbers and role of nuclear weapons.
The research is mainly published on the FAS Strategic Security Blog, in the Nuclear Notebook in the Bulletin of the Atomic Scientists, the World Nuclear Forces overview in the SIPRI Yearbook, as well as in magazines. As a primary source for reliable information on nuclear weapons, the project is a frequent advisor to governments, parliamentarians, the news media, institutes, and non-governmental organizations.
The Nuclear Information Project is directed by Hans M. Kristensen in collaboration with Matt Korda, Eliana Reynolds and Robert S. Norris. The project also collaborates with experts and organizations, including Matthew McKinzie at the Natural Resources Defense Council (NRDC).
Some useful links:
Status of World Nuclear Forces (updated regularly)
Nuclear Notebook (new country issues are published every 2 months)
Strategic Security Blog (new post every 1-2 weeks)
Project staff bios: Hans, Eliana & Matt